HA! THE PROOF EXISTS! LONG LIVE FAN ART!
So, remember my little math project the other day? The Puck = Dr. Frank N Furter equation? Well....someone, a very talented individual, if I do say so myself, cooked this up...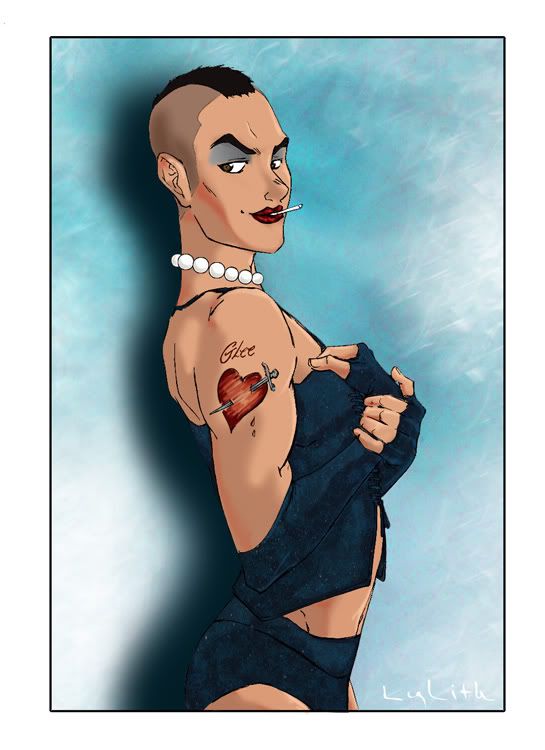 SEE! SEE THIS!!!! SEE IT! IT WOULD HAVE BEEN SOOOOOOO PERFECT OMG YOU DON'T EVEN KNOW! WHHHHHHHHYYYYYY AREN'T YOU FRANK, MARK? WHHHHHHHHHHY! WHY DID YOU TAKE TIME OFF DURING

THIS

EP?! ARGH! LOL
SO. FUCKING HOT.
WHO EVER YOU ARE THAT MADE THIS? I FUCKING LOVE YOU.
And I'm done. Return to your regular scheduled fapping.