I am mesmerized by this. No....really I am.
Between the perfect round bum, the hips that move like sex, and the fingers crawling over his junk... JFC. Chris? Why do you have to be so young and into boys? Why?
Bet you want to see what I'm on about? Kay. I give you, Chris Colfer. Groping himself. Damn. Just. Damn.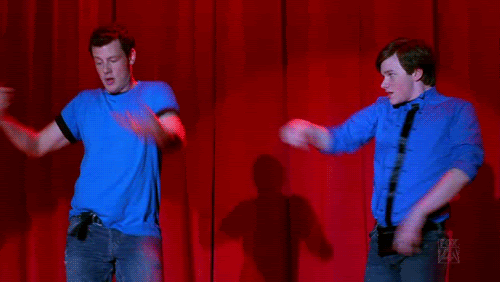 Oh and that ecstasy face. Does he even know what he's doing there? How he looks? How much fapping he induced?
.....I really have to tear my eyes away from this gif. Srsly. lol
You are fantastic Cory but.....the boy on the right, JESUS FUCK.